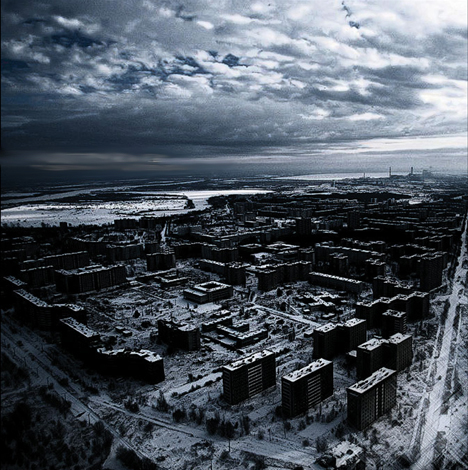 What in the world could cause an entire city to be abandoned?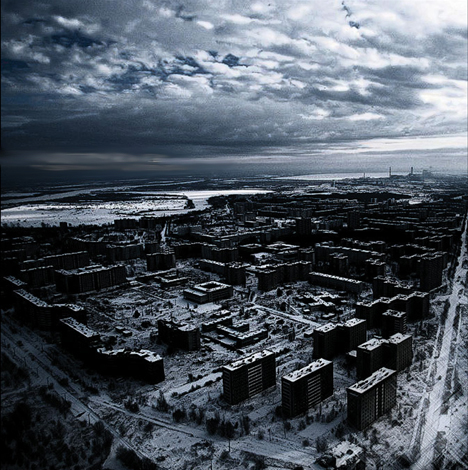 Some become unlivable due to environmental disasters such as earthquakes and tsunamis to nuclear meltdowns (as with Pripyat, shown below). Others become the center of military activity and remain contested and uninhabited as a result – or are simply left as memorials to the terrible events that took place in them. Still others are simply deserted when they outlive their usefulness as trade outposts or mining towns.
Deserted Mining Town of Pyramiden, Sweden
A thriving coal-mining town sold by Sweden to the former Soviet Union in the early 1920s fell victim to a classic case of soviet state-run company decision-making. Once the town was deemed insufficiently necessary and productive for the government's purposes it was summarily and suddenly evacuated in its entirety. The population left many relics and furniture items behind which tourists can see through the windows – but not up close as visitors are forbidden (for safety reasons) from entering.
Deserted Resort Village of San Zhi, Taiwan
The full story of this deserted village is not fully known but many have speculated that it was built to be an exquisite and futuristic holiday village on the water. However, its construction was plagued with problems and was eventually haunted. The strange fiberglass shells of its smoothly circular structures have slowly weathered and in many cases fallen off. Local culture believes that the place may be haunted and locals avoid it.
Originally posted 2016-04-18 20:27:55. Republished by Blog Post Promoter